Welcome!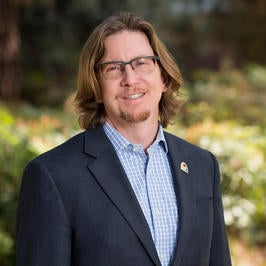 At the Graduate School of Education at UC Riverside, we prepare future leaders who solve some of the nation's most pressing problems, and promote equity, excellence, and social justice to transform the educational landscape. Our baccalaureate, teacher credential, and graduate degree programs are designed to prepare teacher leaders, researchers, and administrators to work across a variety of K-12 and higher education settings.
As a student in a world-class research university, you'll have the opportunity to study alongside faculty who are nationally recognized for their contributions to research, education, and policy. Through GSOE's strong partnerships with local schools and the surrounding community, you'll gain hands-on experience learning in one of the most economically vibrant and demographically diverse regions in the country.
Whether you're an incoming freshman or continuing Ph.D. student, GSOE's rigorous programs, accomplished faculty, and dedicated staff will help you discover your passion and achieve your career goals. I invite you to explore our website and encourage you to contact a program advisor if you have any questions.
We hope you'll join our community of dedicated educators who are shaping the ideas and minds of the 21st century.
Thomas M. Smith
Dean and Professor