Shaping...Ideas, Minds, the Future
 
The Graduate School of Education at University of California, Riverside prepares students to become administrators, educators, and scholars who promote excellence and equity in every area of education. UC Riverside's campus in inland Southern California is ideally located to conduct research among the ethnically diverse K-12 student populations in the region. Students in our education programs work alongside world-class faculty devising and conducting research that brings about positive change for students of all ages and abilities. 
We invite you to explore our exceptional undergraduate, graduate education, and teacher credential programs, each designed to take you to the next level in your career in education.
Top 17% of Education Schools, U.S. World & News Report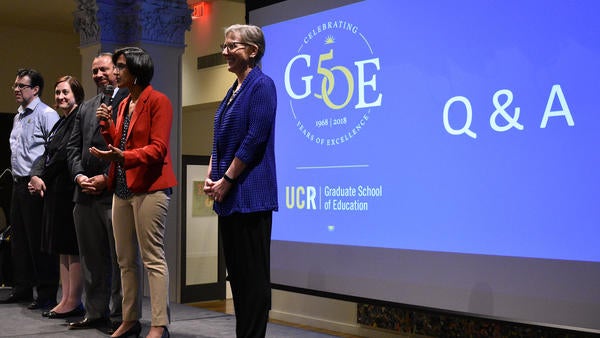 GSOE Celebrates 50 Year Anniversary
On April 11, UCR faculty, students, alumni, staff, and friends gathered at the UCR Barbara & Art Culver Center of the Arts to celebrate the 50th anniversary of the Graduate School of Education. Following a lively reception, guests were treated to a series of "Ed Talks," short, engaging talks from current faculty engaged in…
Read More »
aboutGraduate School of Education faculty participate in Q&A session after their "Ed Talks."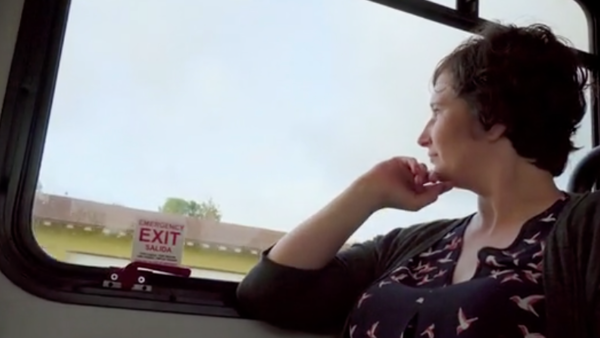 "Autism Goes to College" Documentary Premieres
Though it's difficult to pinpoint an exact number, a growing number of young people with autism spectrum disorder are choosing to go to college.  Some write about their diagnosis in their college application essays and immediately request services from on-campus disabled student services offices. But many others don't. They enter…