AP Readiness Program Expands to San Bernardino County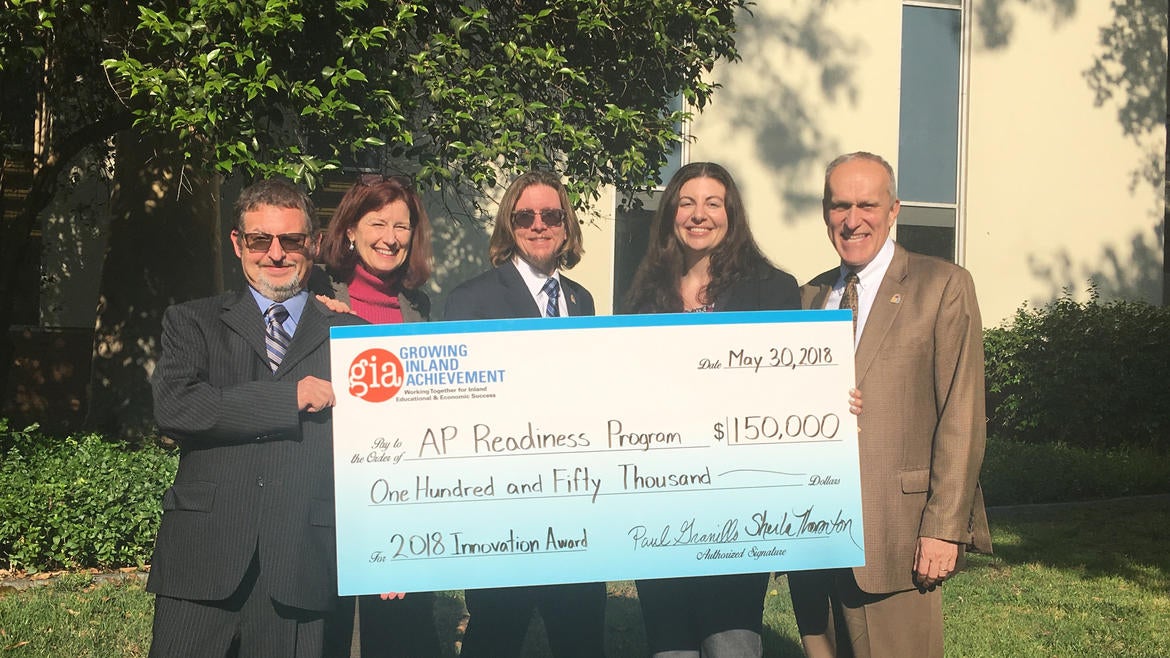 A $150,000 grant will enable the University of California, Riverside's Graduate School of Education to strengthen and grow one of its most successful regional partnerships.
Launched in 2016, the UCR AP Readiness program is the product of a collaboration between the university's Graduate School of Education, or GSOE, and the Riverside County Office of Education, or RCOE. It provides academic and instructional support to high school students and teachers who participate in and lead Advanced Placement courses in all 23 RCOE districts.
The premise is simple: AP teachers attend monthly seminars alongside their students, with both parties benefiting from various levels of supplemental instruction, lesson modeling, and peer-to-peer networking. Held on Saturdays at UCR, all seminars are taught by vetted master instructors — usually current or retired AP teachers with records of previously high-performing classes.
Beginning in fall 2018, AP Readiness will grow in scale to also incorporate students and teachers from the districts within neighboring San Bernardino County. The program's expansion comes courtesy of a two-year Innovation Award presented to UCR in May by the bicounty collaborative Growing Inland Achievement.
Read the full article on UCR News here.