Congratulations to all our teacher education scholarship recipients!
Special Education Scholars
In an effort to boost the number of fully credentialed special education teachers in Southern California's Inland Empire, UCR GSOE recently launched the Special Education Scholars program. Scholars accepted into the program receive "service awards" that cover the cost of their M.Ed. plus special education credential, and must commit to working for at least four years as a special education teacher in either a Riverside or San Bernardino county school district upon graduating. 

Congratulations to the 2019-20 Special Education Scholars:
Lisette Arias, Hailey De La Torre, Kaylee Daughterty, Tamika Franco, Krystal Haynes, Karla Machuca, Heather Morgan, Laurel Nelson, Bianca Ortiz, Tierra Roman, Michelle Suetsugu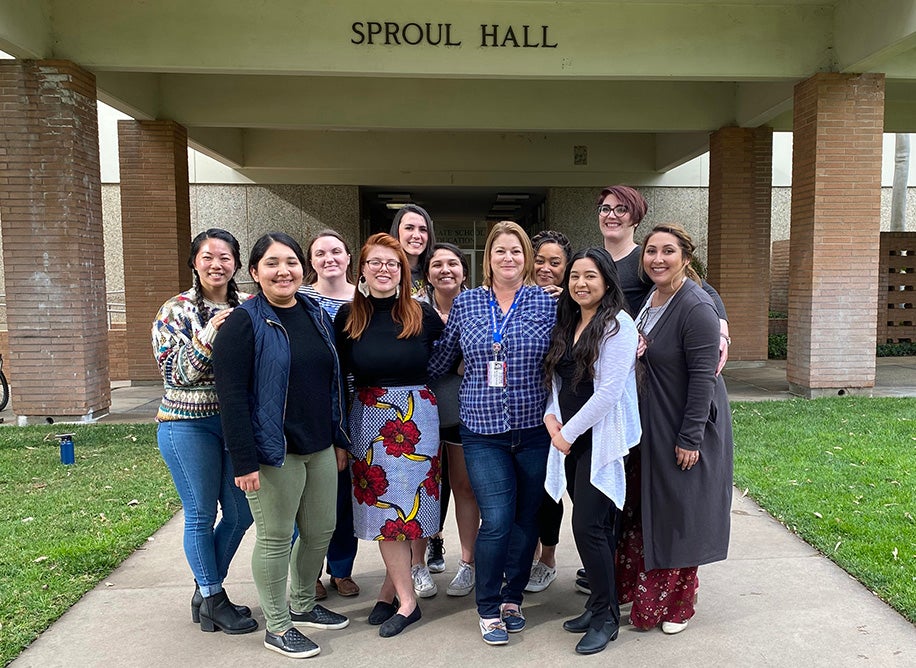 Other Scholarship Recipients:
RUSD Pipeline Scholarship– Awarded to students pursuing a credential in secondary science or mathematics. Student must be committed to teaching STEM for at least three years in RUSD and have a bachelor's degree in science, engineering, or mathematics.
Victoria Fitter

Jessica Gonzalez

John Nguyen
James L. Reardon Scholarship
Hector Servin
James E. and James C. Calkins
Bich Nguyen

President's Educator Fellowship– Awarded to students who are committed to working at a California public school serving low-income families and have financial need.
Jose Aguilar

Ivan Casas Diaz

Mary Doggett

Jessica Gonzales

Sarah Hantuli

Sara Newstein

John Nguyen

Kristie Niemeier

Bianca Ortiz

Monica Rivas

Ji Su Ryu

Hector Servin
Dean Irving H. Balow Fellowship Fund
Ashley Rodriguez
GSOE Graduate Student Annual Scholarship
Hector Servin

Sherianne Wright Huard Scholarship
Bianca Ortiz
Starting Line Scholarship
Tierra Roman
Multiple Subject Teacher Education Award -- Support to multiple-subject credential students with a minimum 3.0 GPA and from Riverside County (either grew up in Riverside County or are current residents)
Yessica Rodriguez