Special Education and Autism M.A. Program
The Special Education and Autism Master of Arts program prepares you to meet the diverse needs of individuals with learning disabilities and on the autism spectrum. This program also provides a springboard for a doctoral program or a career in research for individuals with special needs.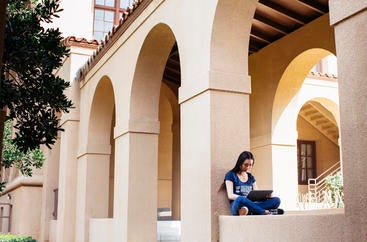 Some of the course you may take include:
EDUC 200: Human Differences
EDUC 246J: Contemporary Issues and Trends
EDUC 246M: Multicultural Special Education
EDUC 239: Developmental Psychopathology
EDUC 242A: Educational and Psychological Measurement and Evaluation
This full-time program is offered on a quarter calendar beginning in Fall. Students get to choose from Plan I (Thesis) or Plan II (Comprehensive Examination).
Plan I (Thesis): Students complete a minimum of 36 upper-division and graduate units. At least 24 units are in graduate courses. A maximum of 12 units may be in graduate research for the thesis.
Plan II (Comprehensive Exam): Students must complete a minimum of 36 units in upper-division and graduate courses in Education and related fields as defined in existing programs. At least 18 of the 36 units must be in graduate courses, and none in graduate research for the thesis.
See our full curriculum overview
Meet the Special Education Faculty 
We encourage prospective students to reach out to faculty whose research interests align with their own.
Faculty research areas include:
Autism
Cognition
Language and literacy
Learning disabilities
Math education
Reading and mathematics intervention
STEM teaching and learning